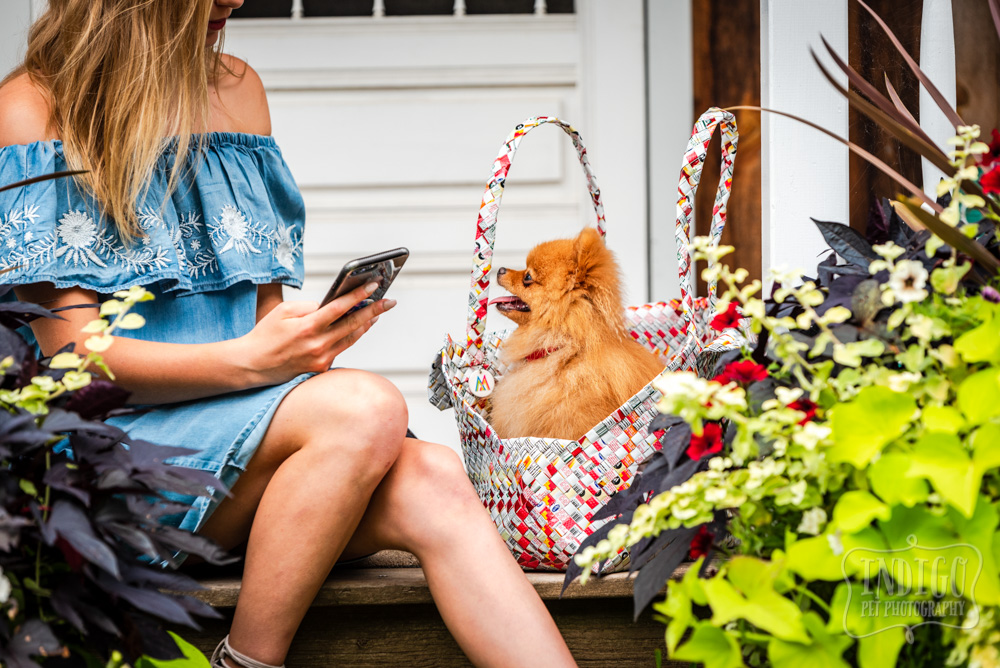 Fact: Good things come from sweaty palms
Last year, I made the decision to invest in myself, heavily. I am so grateful that the universe kicked me in the pants to go to an incredible pet photography retreat in the south of France. One of the biggest aha moments that I took away from the experience, is the fact that if I'm going to be successful, I need to shake things up. I was stuck in a safe zone and clearly I was going to have to start to look for and embrace photographic opportunities that made my palms sweat.
Welcome to the Year of the Sweaty Palms
This year, I've taken on several jobs that made me step waaaay outside of my comfort zone. No longer am I saying to myself, "yeah, a big no on that job. That sounds scary and complicated and like someone else should do it". If I let that crazy lady hold me back, I won't grow as a photographer and that, my friends, is my never ending objective. I was blessed to have found a path into pet photography and I will throw my heart and soul into it until I breathe my last breath.
Just this past week, I stepped further out of the old comfort zone than I ever have before. I had a pro bono photo shoot for a social impact company called Mother Erth. They upcycle discarded plastic materials, keeping them out of landfill… aaaaand, wait for it… they work with artisan mothers in third world countries to create gorgeous fashion accessories. Thus enabling them to become financially independent! I love that!
We are creating a movement of people wearing our bright bags as a statement of their commitment to care for others and the Earth.
It came together like it was meant to be
I was contacted by Co-Founder Sean Kelly and asked to create images that would appeal to Mother Erth's hip, youthful, stylish customer and promote their line of pet carriers and beds. Pet photography has created a vehicle for me to give back, so when a good fit comes along, I'm all over it.
I reached out to friends, clients and colleagues to pull this shoot together and I have to say, that it all came together beautifully because of their generosity and kindness. The shoot took place in the ever gorgeous surroundings at The Good Earth Food and Wine Co.  My canine models were a breathtaking Papillon named Betsy (thank you so much Kait Ripley) and the fluffiest most adorable little Pomeranian Kismet aka Kitty Kat (can't thank you enough Nikki Fowler). The dogs interacted beautifully together and with my stunning, stylin' hoomans Eva and Loire, who along with Eva's mom, coordinated their own hair, makeup and wardrobe selections. EEEEK, you girls ROCKED it!!!
For someone who works almost exclusively with four-leggeds, this really was a big stretch for me creatively and I'm proud of the final product. Even more importantly, my clients and models all had a great time and love the images. The feeling of accomplishment that comes along with doing something that literally gives you sweaty palms is so immense! I gotta say… I like it!!
Here are a handful of the final images, enjoy!