Winery Dogs of Ontario rock
Get your 2020 Winery Dogs of Ontario calendar!
Get ready for the 2020 vintage of winery dogs, featuring pups from these pawsome wineries:
16 Mile Cellar
Bachelder Wines
Château des Charmes
Fielding Estate Winery
The Good Earth Food and Wine Co
Henry of Pelham Estate Winery
London Born Wine Company
Malivoire Wine Company
Ravine Estate Winery
Reif Estate Winery
Sue-Ann Staff Estate Winery
Westcott Vineyards
The Winery Dogs of Ontario calendar is available at the above wineries AND Featherstone Winery,  Vineland Estates Winery and here online!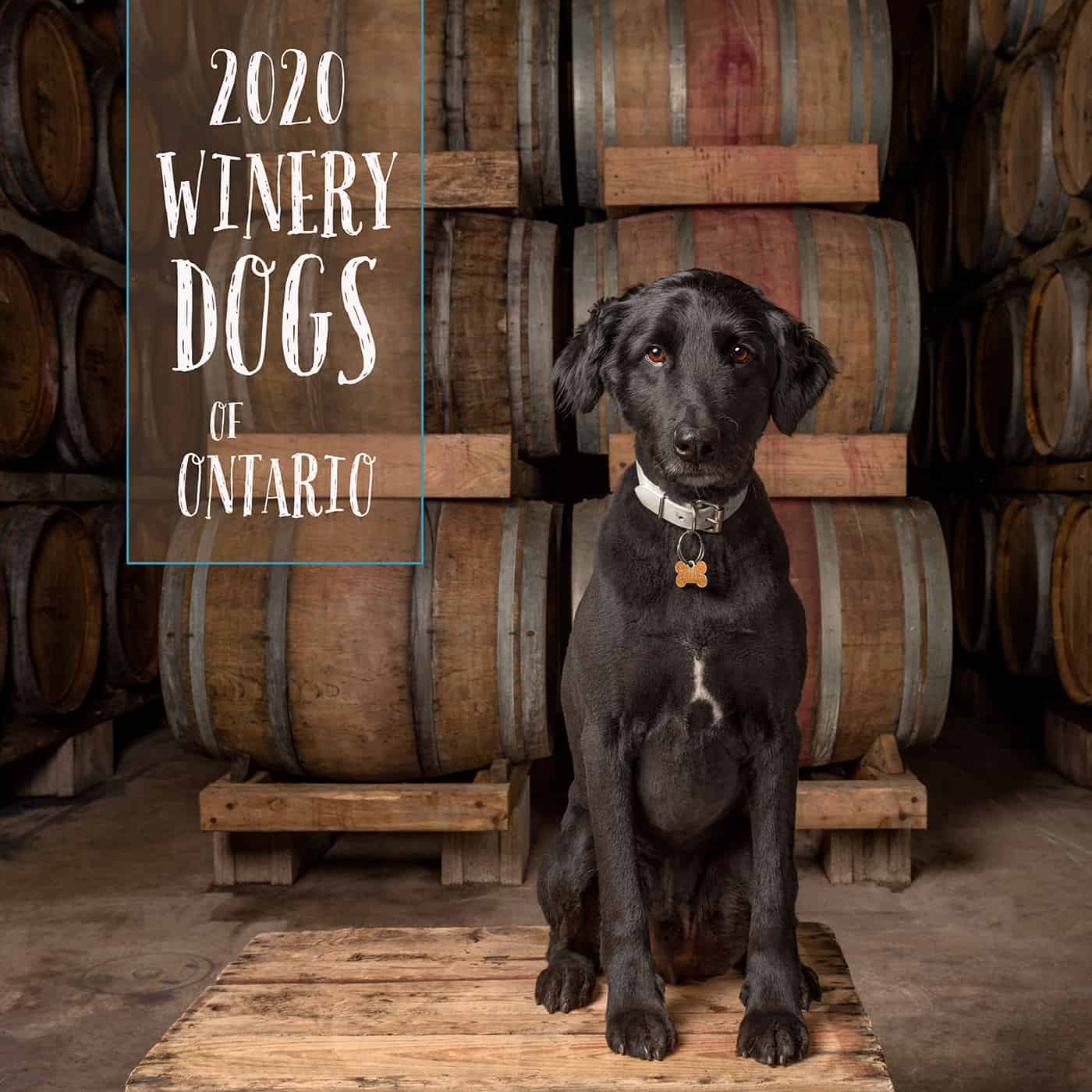 Above: 2020 Cover Dog Petrus, winemaker Amalie Boury's dog, Château des Charmes
A portion of the proceeds from the sale of the 2020 Winery Dogs of Ontario calendar will once again go to support The Bello Project.
The Bello Project is a service offered by the Home Hospice Association. An amazing group of volunteers that provide care and support for the pets of pet parents with life-limiting illnesses. The service allows pets and their humans to stay together longer, and ensures a smooth transition to a caring new home when appropriate. I'm thrilled to be able to support this dedicated, compassionate and professional group of people. 
If you love dogs and wine, you'll love this!
Indigo Pet Photography has incomparable access to several of the vineyards featured in this calendar for portrait sessions. Check out signature photo sessions, then call Karen at 905.932.1042! 
Mobile: 905.932.1042
29 Montebello Pl.,
St. Catharines
ON, L2R 6B5
My philosophy is simple: catch and release. I'll catch your pet's awesome story in my camera and release it into stunning artwork and storybooks for you to treasure forever. 
Pet photographer to dogs and cats throughout Niagara, the GTA… and everywhere in between!