Winery Dogs of Ontario rule
Wine and Dogs: a pairing that gives back!
Unfortunately, thanks to COVID-19 there won't be a 2021 version of the Winery Dogs of Ontario calendar. [insert sad face, sigh]
Last year $1000 was donated to The Bello Project – a service that keeps pet and people with life limiting illnesses together longer. They also transition pets to new loving forever homes when they can no longer be with their humans. 
Don't worry, it'll be back. Keep your eyes peeled for 2022!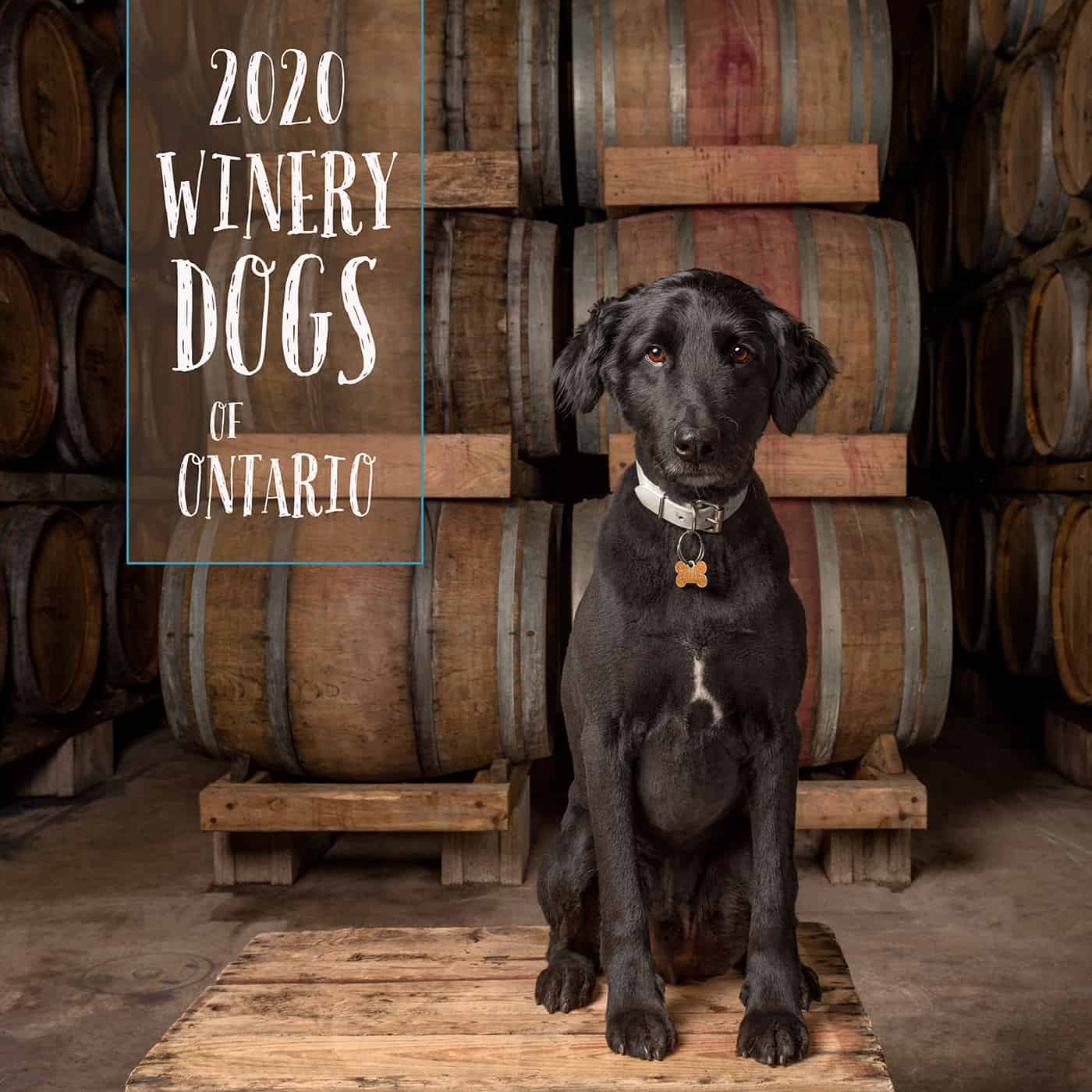 Above: 2020 Cover Dog Petrus, winemaker Amalie Boury's dog, Château des Charmes
The Calendar features dogs from and can be purchased at:
16 Mile Cellar • Bachelder Wines • Château des Charmes • Fielding Estate Winery • The Good Earth Food and Wine Co • Henry of Pelham Estate Winery • London Born Wine Company • Malivoire Wine Company • Ravine Estate Winery • Reif Estate Winery • Sue-Ann Staff Estate Winery • Westcott Vineyards
ALSO available at:  Featherstone Winery,  Niagara College, Vineland Estates Winery, Dogtown Jordan and The Dog Spot in Grimsby
If you love dogs and wine, you'll love this!
Indigo Pet Photography has incomparable access to several of the vineyards featured in this calendar for portrait sessions. Check out The Indigo Experience portrait session, then call Karen at 905.932.1042! 
Mobile: 905.932.1042
29 Montebello Pl.,
St. Catharines
ON, L2R 6B5
My philosophy is simple: catch and release. I'll catch your pet's awesome story in my camera and release it into stunning artwork and storybooks for you to treasure forever.
Pet photographer to dogs, cats and horses throughout Niagara, the GTA… and everywhere in between!