Winery Dogs of Ontario rule
Wine and Dogs: a pairing that gives back!
That's right! I'm doubling up the donation to The Bello project from all online sales! Now $2 from the online sale of every Winery Dogs of Ontario calendar will donated to The Bello Project – a service offered by The Home Hospice Association. They provide care and support for the pets of people with terminal illnesses, keeping pets and their people together longer. They also transition pets to new loving forever homes when they can no longer be with their humans.
With the purchases of a calendar, not only are you helping out this awesome charity, you get twelve months of gorgeous canines at their wineries. (This year the dogs even answered a little Q&A so you can learn a little more about them!)
SPECIAL JANUARY PRICE: $20 each, flat fee of $5 shipping in Ontario!
Out of province orders please email me and we'll get you set up too!
Scroll down for a list of where calendars are sold in Niagara.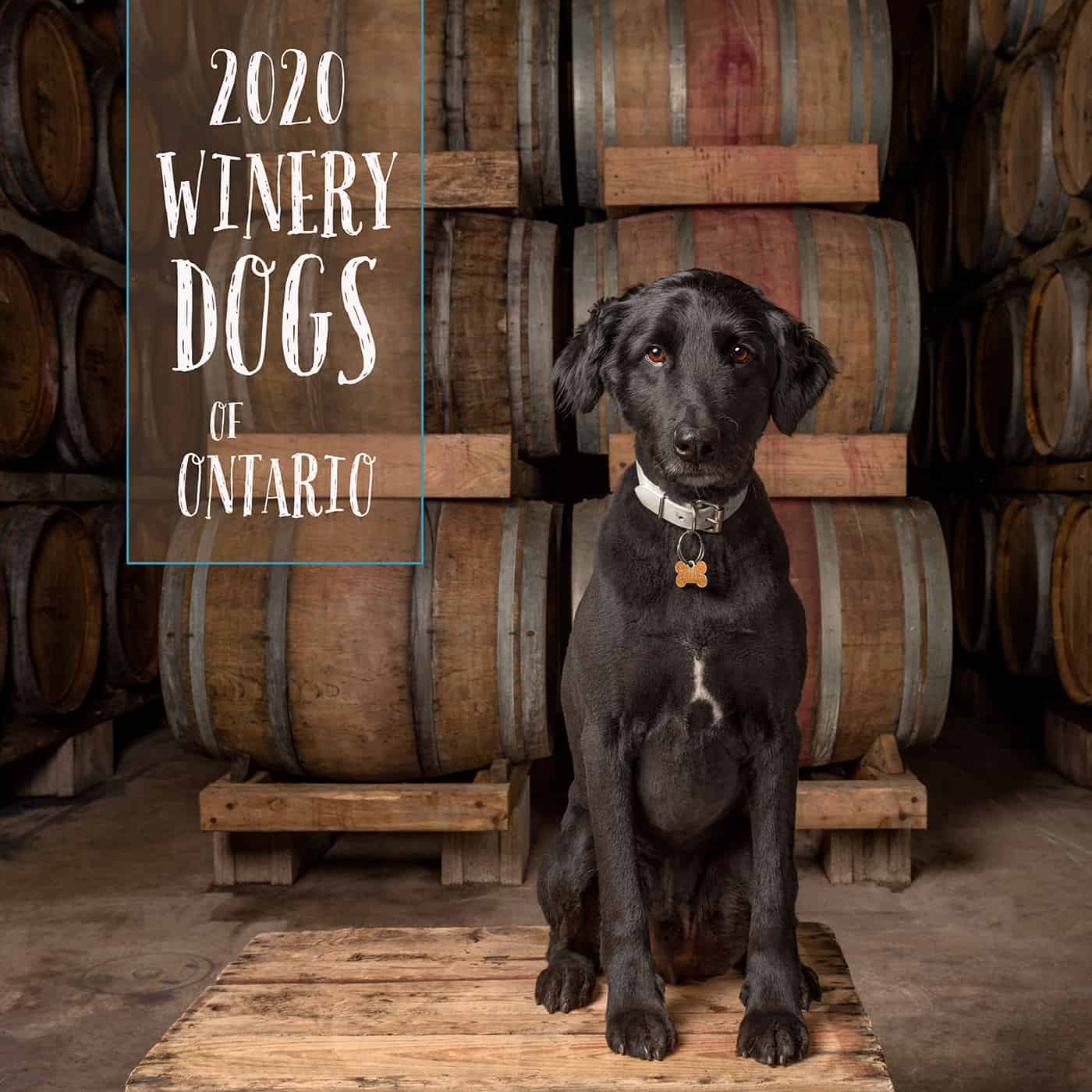 Above: 2020 Cover Dog Petrus, winemaker Amalie Boury's dog, Château des Charmes
The Calendar features dogs from and can be purchased at:
16 Mile Cellar • Bachelder Wines • Château des Charmes • Fielding Estate Winery • The Good Earth Food and Wine Co • Henry of Pelham Estate Winery • London Born Wine Company • Malivoire Wine Company • Ravine Estate Winery • Reif Estate Winery • Sue-Ann Staff Estate Winery • Westcott Vineyards
ALSO available at:  Featherstone Winery,  Niagara College, Vineland Estates Winery, Dogtown Jordan and The Dog Spot in Grimsby
If you love dogs and wine, you'll love this!
Indigo Pet Photography has incomparable access to several of the vineyards featured in this calendar for portrait sessions. Check out signature photo sessions, then call Karen at 905.932.1042! 
Mobile: 905.932.1042
29 Montebello Pl.,
St. Catharines
ON, L2R 6B5
My philosophy is simple: catch and release. I'll catch your pet's awesome story in my camera and release it into stunning artwork and storybooks for you to treasure forever. 
Pet photographer to dogs and cats throughout Niagara, the GTA… and everywhere in between!