Custom Lifestyle Photo Session with Your Heart Dog or Horse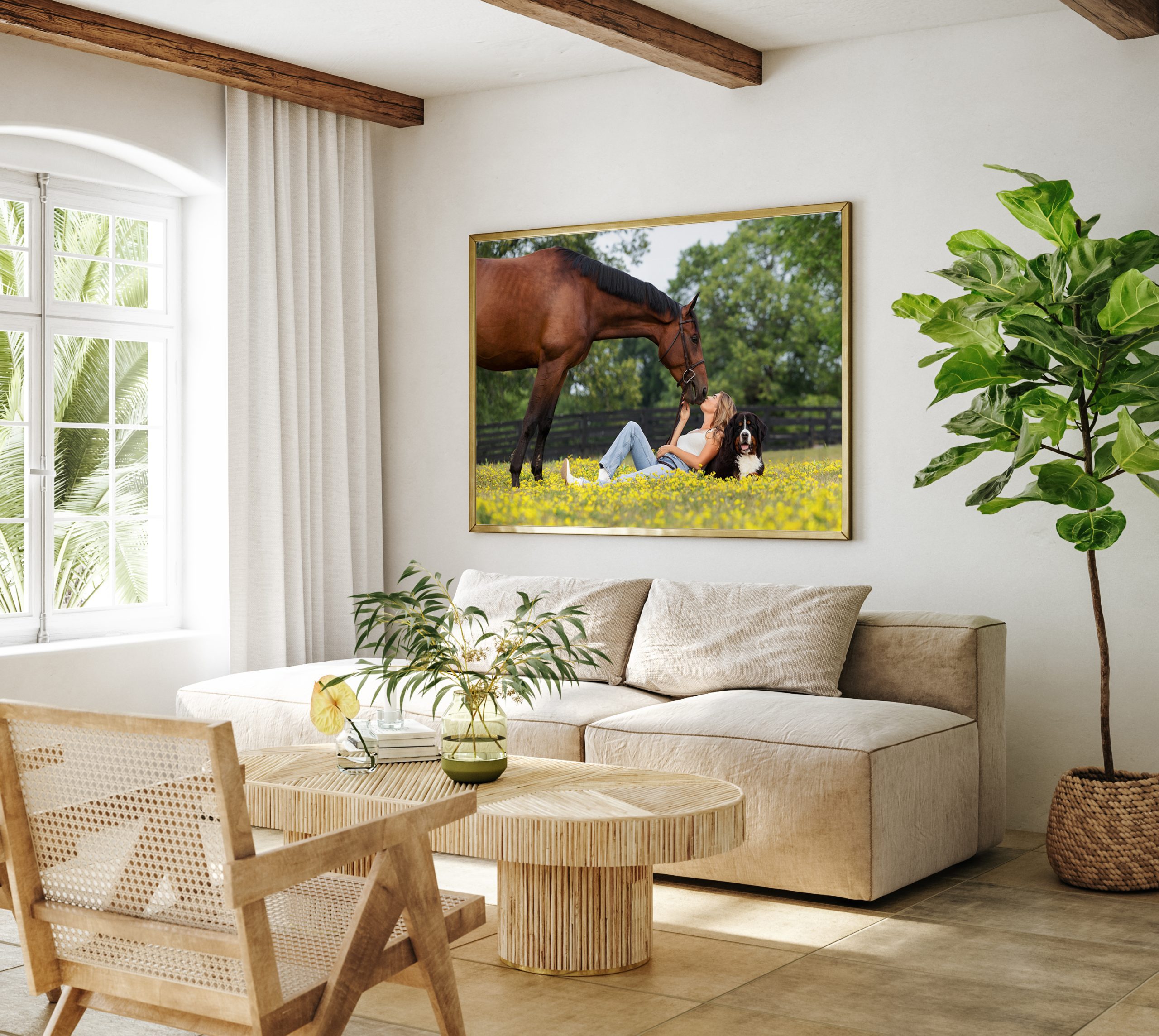 A Portrait Experience with Karen Black of Indigo Pet Photography. Karen specializes in Dog and Equine lifestyle photography in Niagara and is the creator of the the Winery Dogs of Ontario Calendar.
This package includes a custom photography session with a stunning piece of Wall Art featuring your favourite image, for a total value of $1,000.
Package Highlights:
Whether you want to capture your heart dog being a goofball or the graceful lines of your cherished horse, this session will be a memorable, fun, experience. I'm known for my ability to capture the true spirit of the animals I photograph. I'll work with you to create this customized photography session.
We'll have a call to plan out the details of the session and you can tell me what makes your best friend so awesome.
At your 60-90 minutes session, we'll capture the incredible bond that you share with your dog, horse, or both.
A week after your session, we'll meet in person for you to see the magic we created and design a wall art piece that you will cherish forever.
Details:
Session must take place by the end of 2024. Sessions are outdoors and at a location within one hour of St. Catharines, Niagara. Includes the Indigo Signature Session ($395) plus a credit to put towards a custom stunning Wall Art piece, in the amount of $600. Total prize value $1000. Session dates and times are dependent on available times in the photographer's calendar. Ask about including additional pets.