The "Bed Heads and other irresistible scruffy faces" book is i
nspired by the laughter and smiles that my own scruffies bring to me. I'm creating a

 limited edition, hardcover coffee table book filled with joy, to help other rescue animals!
Registration IS NOW CLOSED
Total number of spaces in the book is limited.

We're raising money for Pets Alive Niagara.
50% from all registration fees go to the rescue!
"Pets Alive Animal Rescue Niagara Inc. is committed to our compassionate community. We strive to make Niagara a safer place for community companion animals. We are dedicated to finding loving forever homes for every cat and dog we have the honour of fostering."
Registration Details
Participants will pay a $99 registration fee which includes:
A professional pet portrait session for one scruffy pet with Indigo Pet Photography (additional pets can be added)

A gorgeous double page spread in the "Bed Heads" coffee table book
50% of your registration fee goes to charity partner Pets Alive Niagara
*Please note: Your session fee does not include the Book, printed products, or digital images. The Bed Heads book will be available for preorder later this year at a discounted price of $85 + shipping, or local pick up.
You will have the opportunity to order printed portraits and artwork at your ordering appointment held 1-2 weeks following the photo session. No minimum purchase is required.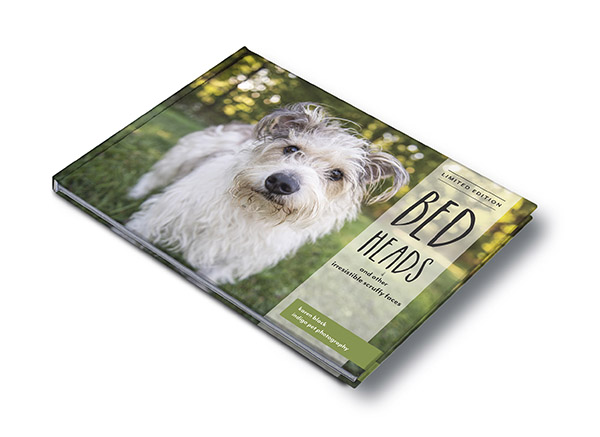 SESSION DETAILS:
Sessions will take place from March – July, 2021 (this may be impacted by Covid status, but no worries as we can easily reschedule)
Locations for sessions will be decided when we chat after registration closes
Covid protocols will be respected for everyone's safety
Bed Head Sessions are 20-30 minutes long and will take place primarily on Fridays, Saturdays and some Sundays
Options are available to extend your session time to include multiple pets from the same household (but only scruffies will be featured in the book)
Some session options include a product credit that can be applied at your Premiere and Ordering Appointment toward the purchase of wall art or a Storybook
The Bed Heads book will be printed here in Niagara and ready in time for Christmas 2021 gift giving
I am incredibly grateful to have found such an amazing pet photographer! A most fun and wonderful experience every step of the way and I couldn't recommend Karen enough for your furry kiddies!
Frequently Asked Questions
Does my pet have to be a scruffy to be in the book?
Yes, your pet needs to have a scruffy, shaggy, just-rolled-out-of-bed hairdo to be included in the book.
Can I have a longer session?
Yes! You can book a session for two pets which extends your time to 1 hour.
Or if you have multiple scruffies from the same household or wish to be included in some of the photos, you can book the 90 minute Bed Heads extension (only pets with Bed Head will be included in the book)
My dog needs to be on leash, is that okay?
No problem! For safety reasons most of my subjects are leashed for their session. 
I remove leashes from final images using my photoshop wizardry.
Take a moment to flip through my welcome guide.
There's more information inside about the Indigo Pet Photography experience.