Number three in my Small but Mighty series showcasing small Niagara businesses that cater to our awesome four-legged loves.
Best Friends Dog Walking & Pet Resort. Hands down my boys' most favourite place on earth. I'm embarressed to say it, but sometimes Lucca looks at me as if to say, "It's okay mom, you and Indy go on ahead and I'll catch up in a week or so…" LOL. 
Kim Kester and Perry Thibeault are staunch animal enthusiasts and advocates. They provide their four-legged guests with the ideal place to work off their energy, play to their hearts content and then have a nice snooze on a comfy sofa or bed in the house after a yummy treat. I would be lost without them and their very special "home away from home' for Indy and Lucca!
Here are Kim's answers to my questions…
How long have you been in business?
Best Friends Dog Walking & Pet Resort is going into its 13th year.  It started in Beamsville and then we moved to the country so that we would have more room for the dogs. It was the best decision we made for our clients 😊
Why did you decide to do what you do?
Growing up I have always loved animals and felt a deep connection to them. We always had pets around the house and we were surrounded by beautiful farms with lots of animals. I was that person always naming the calves when they were born and treating them like pets. Throughout my life I have volunteered at shelters and veterinarian clinics and always stopped to help any animal I found on the side of the road.
I always knew at some point in my life I was going to find a way to work with animals full time and help them in any way I could. Through ongoing training, courses, books, education and the daily interactions with animals I am looking forward to dedicating my life to this work. Animals cannot speak for themselves and I am beyond passionate in helping to be that voice for them.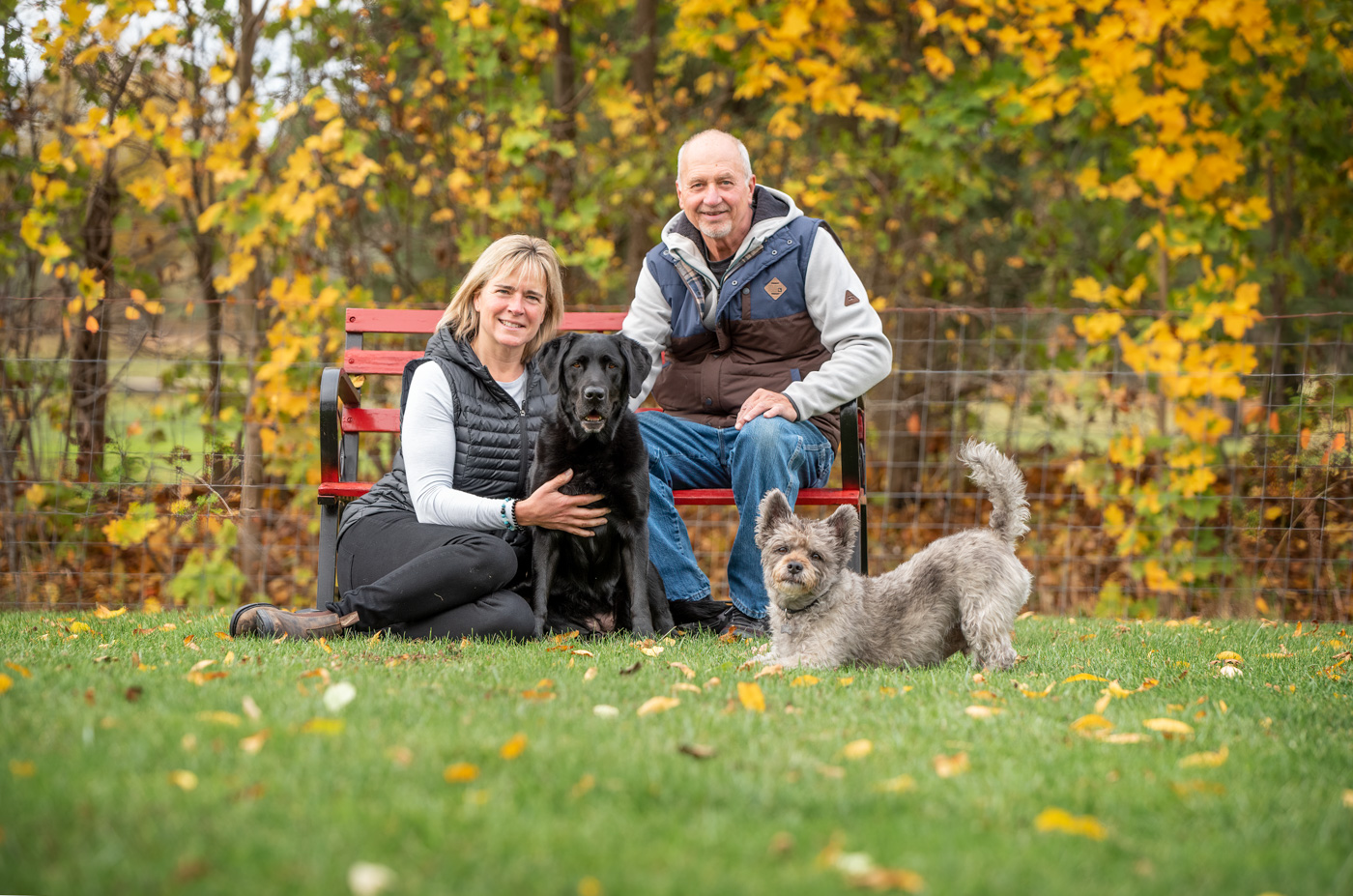 Kim, Perry and Angel, with Resort guest Barney
What products/services do you offer?
We offer Pet Owners peace of mind that their pets are happy, healthy and safe while in our care. We get so attached to all the animals that they become apart of our family.
Our open concept Pet Resort allows your dog to enjoy "home away from home" while you are at work or on vacation. We are with them 24/7 and they enjoy running around with the other dogs or hanging out with us while we catch up on the day to day activities of the business. And did I mention they sleep in our home with us? Yes they are quite spoiled and we limit the number we take so that we can enjoy bonding with each one of your pets.
Other services we offer include:
dog walking, potty breaks and puppy visits along with feeding and administering medications as needed
in home cat sitting, feeding, littler box cleaning and of course lots of play time and cuddles
in home visits for small animals such as hamsters, bunnies, gerbils etc. along with other reptiles
in home services while at your home, include putting out the garbage and recycling, picking up the mail to watering plants. Each visit can be tailored to the clients needs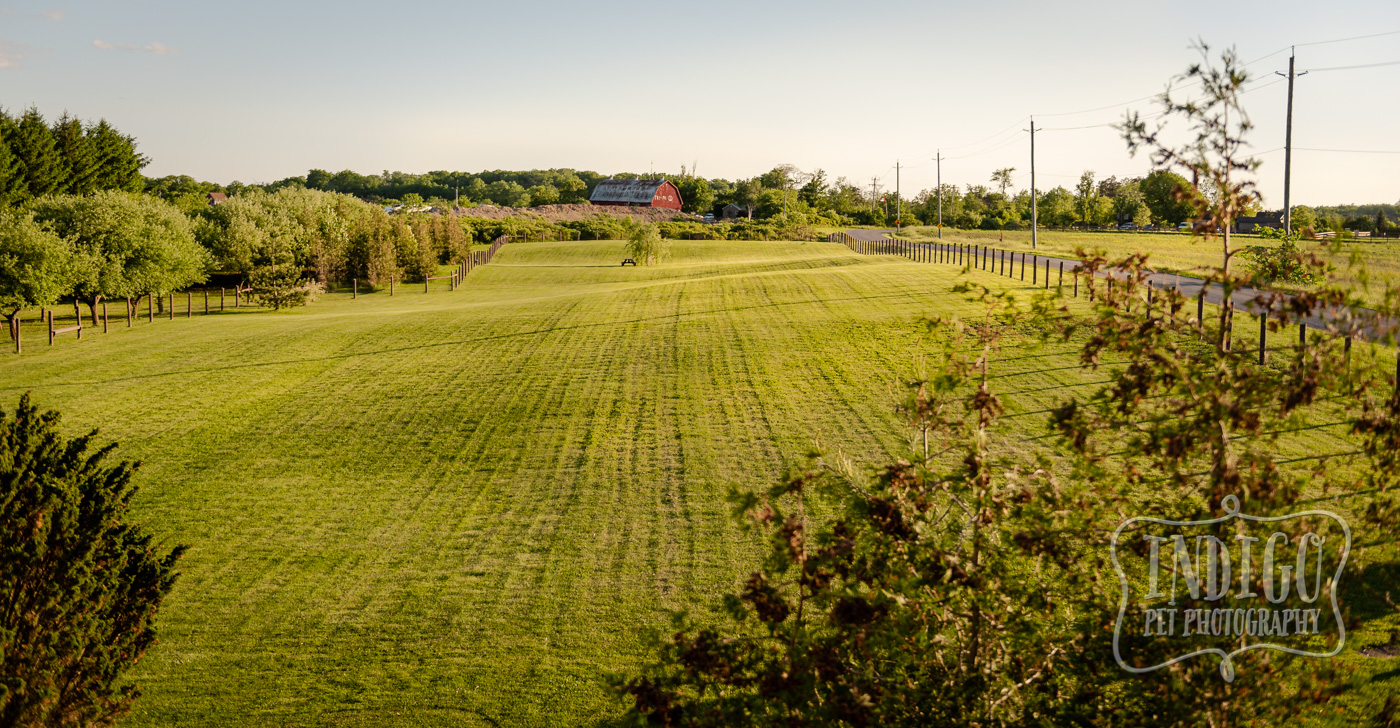 The Field of Dog Dreams at Best Friends Resort
What do you think is the best thing about your business?
I would have to say it is a combination of things. We love the interaction with the animals and of course our clients. To us they are more like family & friends.  We are there for them through the good times and the sad times.
We love hearing  the feedback on how excited their dog(s) get when they realize they are going to Kim & Perry's. And also hearing back from them on how relaxed and content their dogs are once they get home.
Where are you located?
Our Pet Resort is located in Vineland, Ontario on the Niagara Escarpment – our guests come from all over Canada and the USA. 
We offer our In Home Pet Services from Winona to Jordan, Ontario.
Tell us something fun or interesting about your business?
We always laugh when the Pet Owners come to the Pet Resort for the initial consultation/meet and greet and ask if "they" can stay here for their vacation.
Anything extra you'd like to add?
Since moving here we have been able to help the environment and plant trees in memory of our clients pets that have crossed over the rainbow bridge.
Please consider rescuing a pet as some are in shelters due to the owners passing away, change in a family situation or have been abandoned.  
And please spay and neuter your pets.
Do you have any pets of your own at home? If so, tell us about them!
Yes, Lincoln, he was our rescue cat and had been with us from the beginning when we lived in Beamsville. The neighbours affectionately called him the "Mayor" of Lincoln as he used to keep a watch on everything going on in the neighbourhood. And then when we moved to Vineland he kept a watchful eye on all the dogs.  Sadly Lincoln passed away at the age of 14 ½ but not before he taught Silver all the ropes of the business 😊  
Silver is our 10 ½ year old cat and loves being around the dogs.  
We also have a black Lab named Angel who loves to helps us with the consultations here at the Pet Resort. She loves playing ball, hanging out with the other dogs, going for walks at the cottage and finishing off with a swim. Our pets have brought so much joy to our lives.
---
You can find Best Friends here: