2023 Deck the Dogs Sessions with Indigo Pet Photography
2 left for November 19th!
For 2023 we're back in the century-old stone barn at Sue-Ann Staff Estate Winery! I'm creating two sets, one all gorgeous and white, and the second with have a rustic, foresty look.
Once again Sue-Ann will have a special offer for my Deck the Dogs clients too!
New photos with this year's sets will come as soon as I can set up in the barn.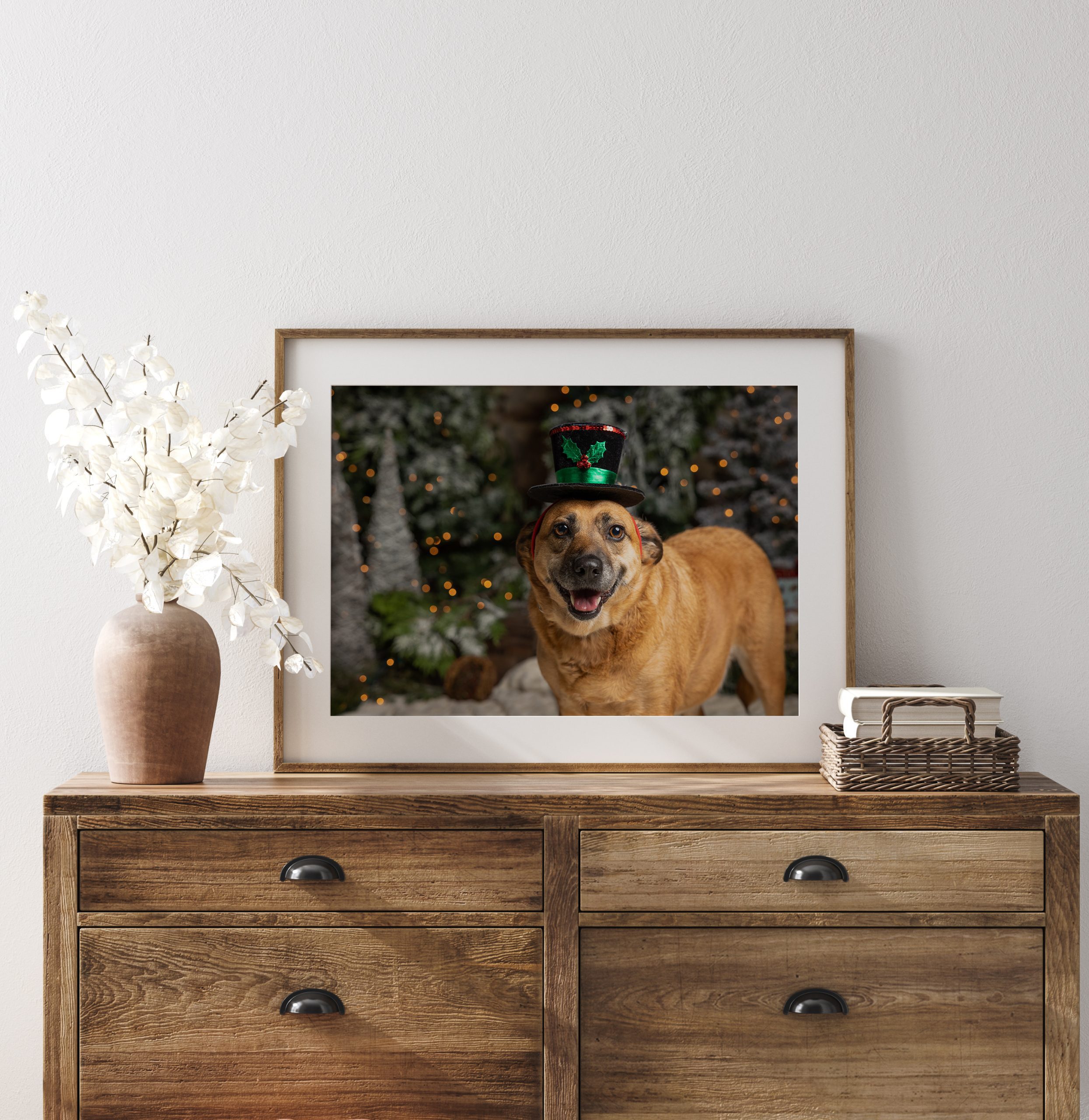 Deck the Dogs session fee is $150
 The session fee includes:
🎄 a 30 minute holiday session (20 minutes shooting time) 
🎄 editing and preparation of an 8- 10-image ordering gallery 
🎄 a virtual or in-person Premiere and Ordering Appointment 
🎄 a $150 credit to use towards purchase of holiday goodies 
**two dogs/two hoomans maximum per session**
Note: HST will be added to all products and services.
Spend $500 or more and get a BONUS adorable metal ornament for your tree!
Bring along a bag of food or a few cans for Community Cares Pet Food Bank I'll have a special treat for you.
Extra special ways to show off your favourite holiday photos
Show off your pup with one of these gorgeous displays!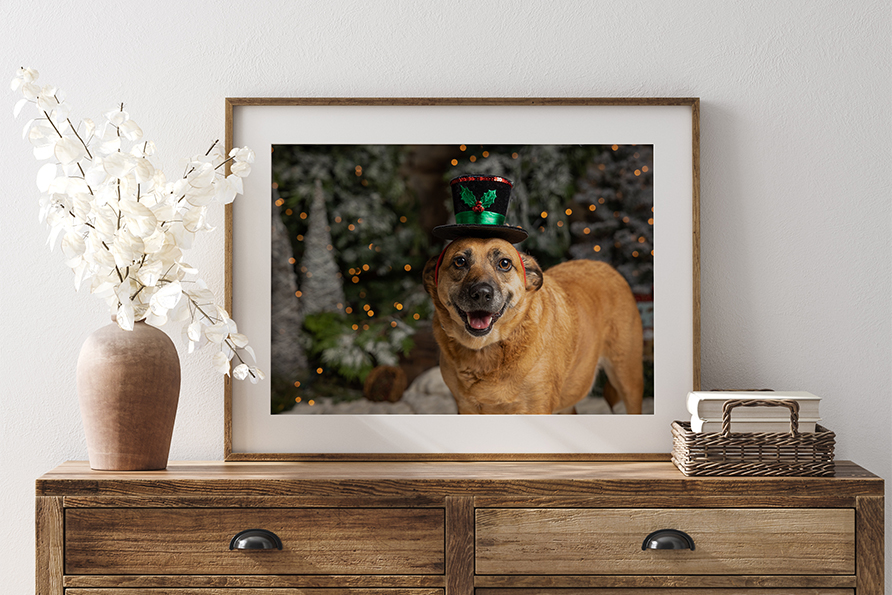 A gorgeous deep cut mat on a Fine Art Print. Your choice of Barnwood, or a slightly distressed or classic black frame, comes with non reflective gallery glass.
Your choice of 3 favourite images in a vegan leather triptych. Choose your colour. Folds to 7 inches square. Includes your dog's name etched on the cover!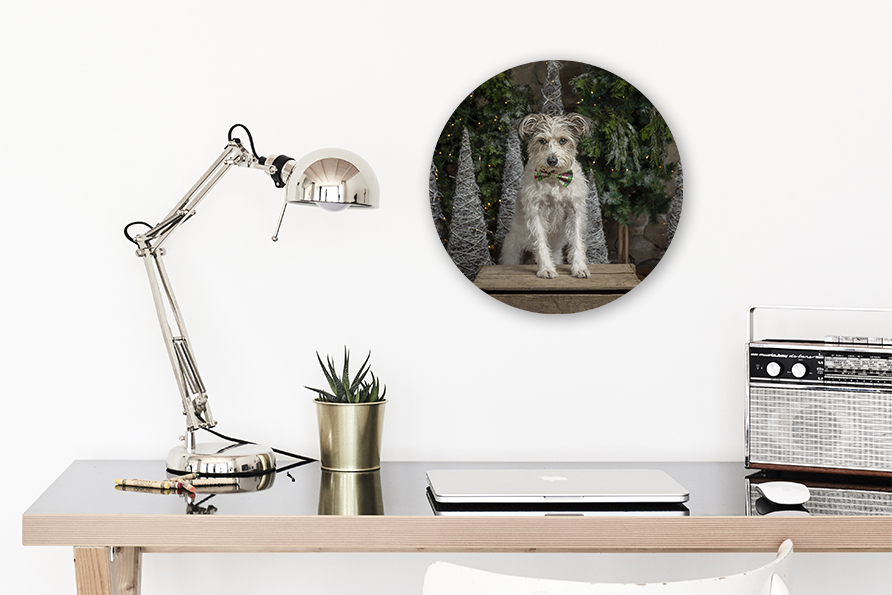 Pop your pup off your holiday walls with a 12″ Round Metal Print. Special for the holidays only, it's scratch resistant, water proof and resistant to fading!
Your favourite print is mounted to a 5×7″ wood block. The sides are handpainted and your print has a protective coating. Perfect for table top or desk display.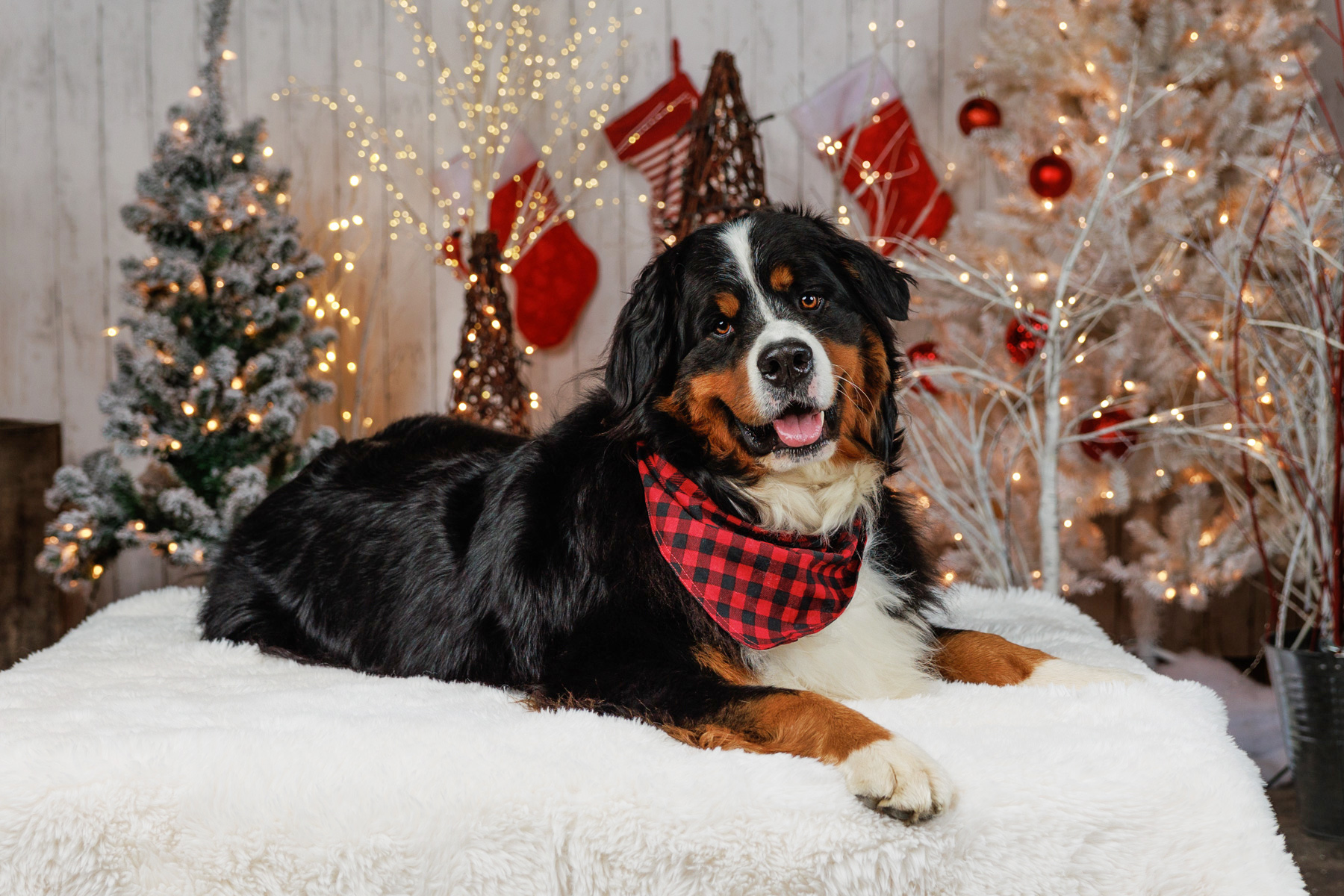 Print Options
Each 5×7 fine art print comes matted to fit an 8×10 frame and comes with a matching social sharing file.
Single Print or Digital  $150 
5 Print or Digital Collection $595
10  Print or Digital Collection  $995
(note: Single prints regular price starts at $250)