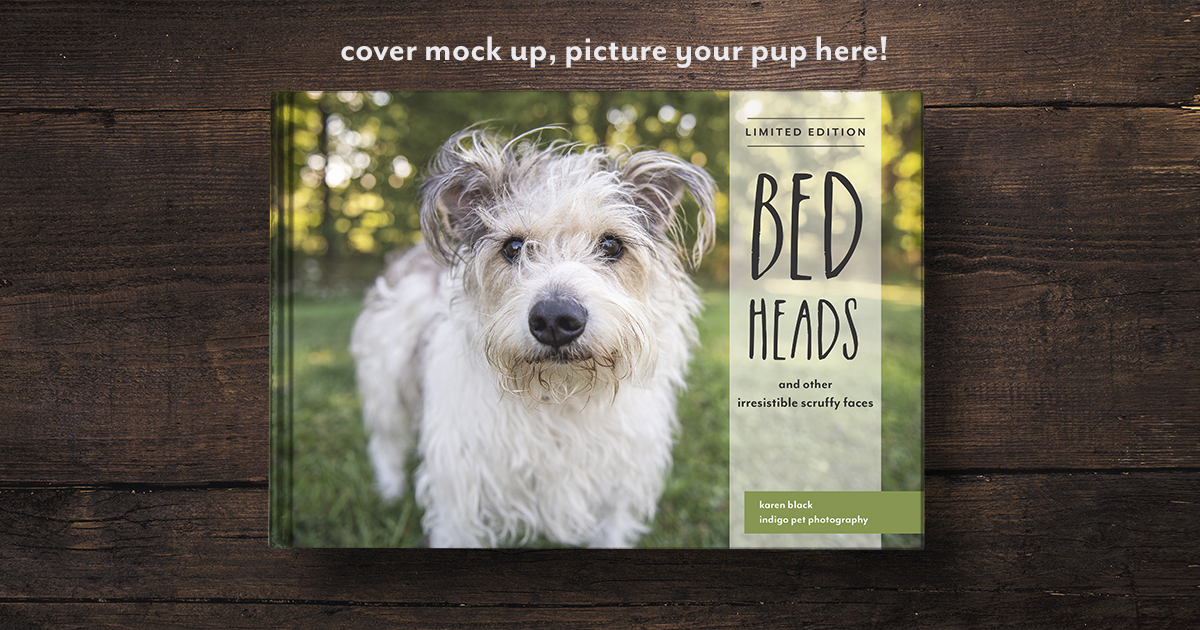 Coming soon…
something wild and wondrous from Karen Black, the artist behind Indigo Pet Photography and Winery Dogs of Ontario…
Bed Heads
and other irresistible scruffy faces
A fun and fabulous FUNDRAISER PHOTOBOOK that will showcase portraits of – the scruffmeisters, the ragamuffins, and the wire-haired wonders of Southwestern Ontario!
Sign up below to be front of the line when details and bookings go live
My goal is to raise much needed funds for Pets Alive Animal Rescue Niagara, a wonderful rescue in the Niagara Region. Pets Alive is a foster-based, registered charity where cats and dogs are cared for in foster homes until they are adopted into their forever homes. 50% from every registration fee goes directly to the rescue!
I'm looking for "scruffy" faces from the Niagara region and beyond to participate in the book!
Sign up to be the first to know when Session Registration and details about the project will be on the website! 
Sign me up – I definitely want to know more!
Does my pet have to be a rescue to be a part of the book?
Nope! Your pet just needs to have a scruff factor to be in the book! All shaggy critters are welcome to help me raise money for the rescue!
Does my pet have to be a "model"?
Not at all! I have tricks to work with all levels of energy and interest (or lack thereof!). Also most dogs I work with are on a leash for safety reasons. I remove the leash after the fact with my photoshop wizardry.