Deck the Dogs! Holiday Sessions
at Sue-Ann Staff Estate Winery in Jordan, on November 5th and 6th
It will be a wintery wonderland in the barn this year,
there's oodles more decorating to do but I wanted to give you an idea of how fab it will be!
Your Deck the Dogs Package includes:
 a 30 minute session (20 minutes shooting time)
 editing and preparation of your 10-image ordering gallery 
one digital file (plus a matching 5×7 print matted to 8×10)
two dogs maximum per session
Add to your basic package
Choose to have your images printed and matted to fit an 8×10″ frame (plus the matching social sharing file)
or you can opt for printable digital files.
add 2 images  for $225 +tax 
add 4 images for $350 +tax
and get a complimentary metal ornament
add 9 images for $650 +tax
and get a complimentary metal ornament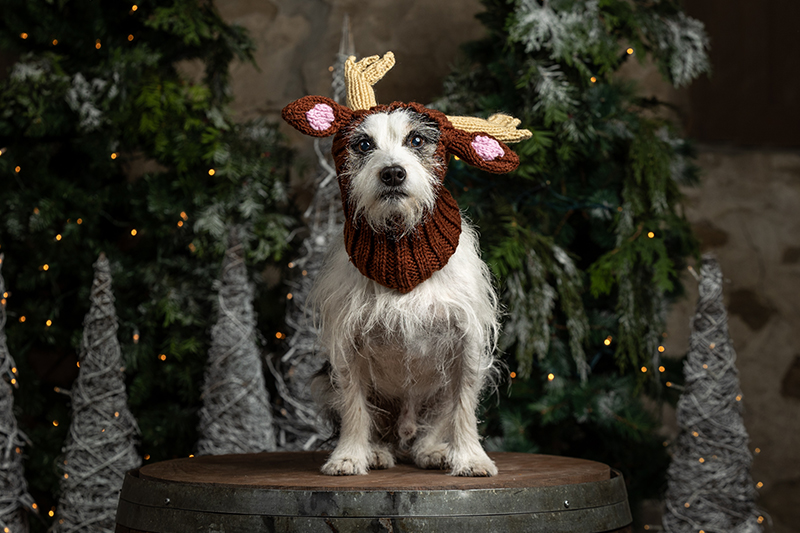 Looking for a special way to highlight your holiday favourites?
Purchase any of these extras a la carte!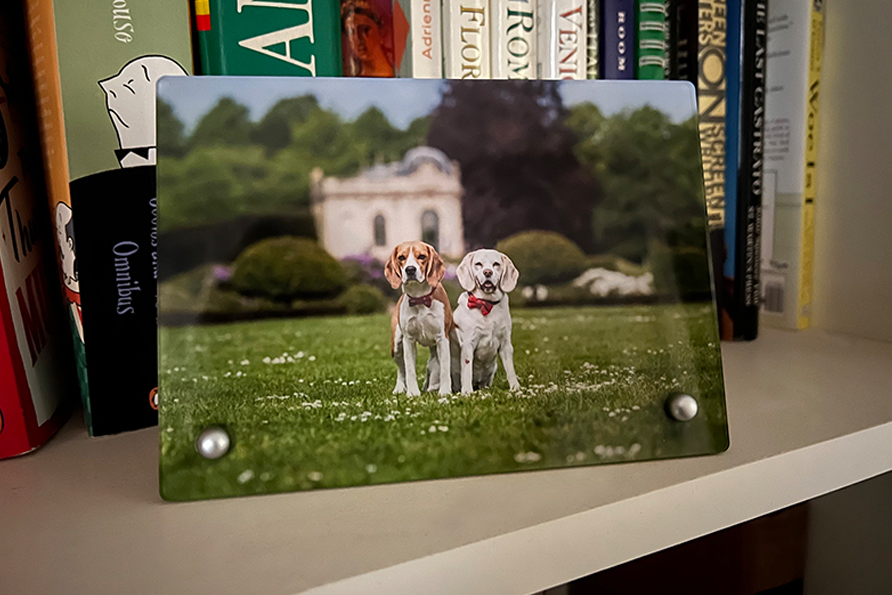 Acrylic Tabletop – $200
A vivid 5×7″ print with a thin gloss acrylic face and two metal legs that make it simple to display on your bookshelf or table during the holidays.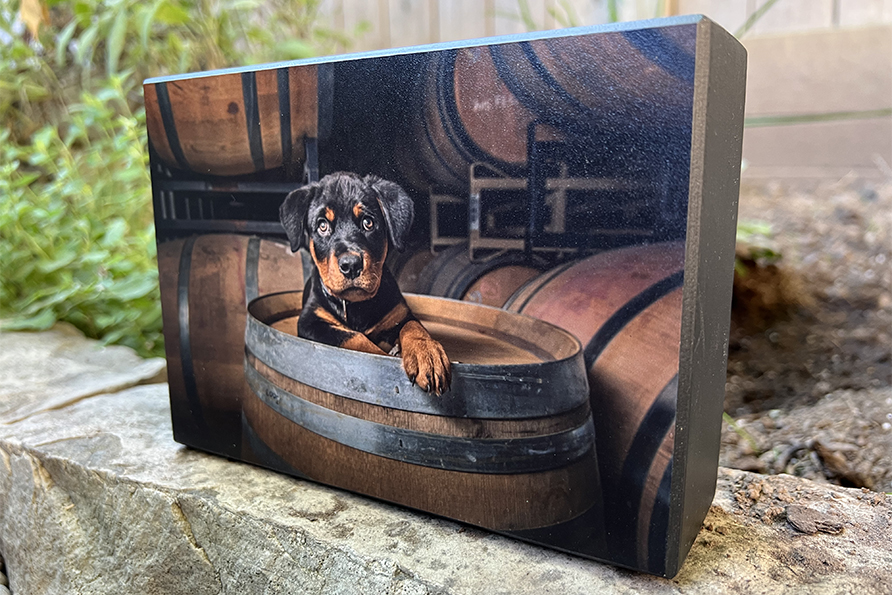 Image Block – $125
Your favourite image mounted to a freestanding wood block. 5 x 7″ print is treated with a protective coating. Block sides are hand painted black or white.
Shorty Triplex – $450
Three of your favourite images featured in a vegan leather 7 x7″ trifold, with your dog's name on the cover. Comes with complimentary metal ornament.